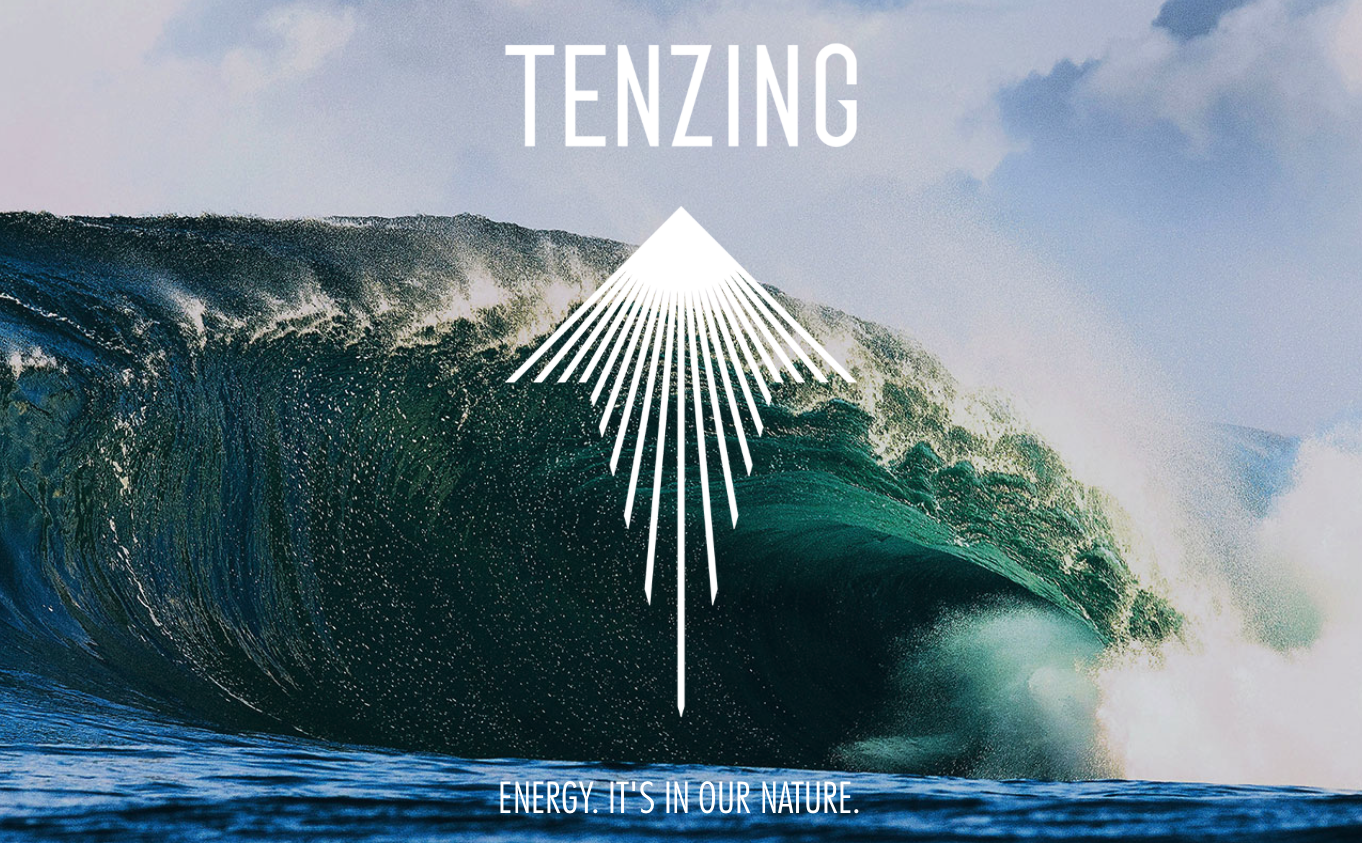 Tenzing is a new energy drink made from 100% natural ingredients, and it's low in sugar.
Congratulations to Mark Baitup for winning a month's supply of Tenzing natural energy drink.
Competition closed: 12 noon Saturday 28th October 2017
So what is TENZING?
Tenzing is a new energy drink that's low in sugar and made from 100% natural ingredients. It's crafted from six carefully selected ingredients:
The drink has been carefully crafted by surfer Huib Van Bockel who, after spending eight years as the UK and European Marketing Director for Red Bull, realized there was a need to provide people with an all-natural, low sugar energy drink.
Scouring the world for the best quality and most effective ingredients, he came across the traditional energizing brew of the Himalayan Sherpa's. This inspired the recipe, name and vision for TENZING. Named after the late Sherpa Tenzing Norgay, one of the first two men to reach the summit of Mt Everest. Today the brand continues to work closely with his family and in his honour 5% of profits go towards funding environmental projects in Nepal.
To create TENZING, Huib worked with sports medicine expert, Dr. Michael Sagner M.D, to not only help select and test his unique blend of ingredients but also to advise on the optimum sugar levels for an energy drink. As a result, ​TENZING contains just 5% sugar which is exactly the right amount of sugar the body needs, the same that's naturally found in your blood, giving you the lift you need without any of the negative side effects.
Tenzing is available in a 250ml can, RRP. £1.49, and you can buy it from Tesco, Holland & Barrett, Whole Foods, Selfridges and Planet Organic.
For more information on the team and drink visit the TENZING website.
Click for Full Terms & Conditions
Terms and Conditions
By entering into this free prize draw, all entrants agree to be bound by these Terms and Conditions.
In the event that any entrant does not, or is unable to, comply with and meet these Terms and Conditions and the prize draw information, Surfer Dad shall be entitled at its sole discretion to disqualify such entrant, without any further liability to such entrant.
The closing date for this prize draw is 12 noon Saturday 28th October 2017.
The winner will be notified by email, within 30 days of the closing date.
The entrant must provide a valid email address to enter the prize draw.
Email addresses will be used to notify the winner, and may occasionally be used for notifying the entrant of future promotions by TENZING Limited.
Your details will not be shared with or sold to any third party companies.
To enter this prize draw you must be: (a) a UK resident; and (b) 18 years old or over at the time of entry.
This prize draw is free to enter and no purchase is necessary.
Surfer Dad may exercise its sole discretion to use the winner's name for future promotional, marketing and publicity purposes in any media worldwide without notice or without any fee being paid.
This prize draw is not open to employees (or members of their immediate families) of Surfer Dad or TENZING Limited.
The prize is comprised of one month's supply of TENZING energy drink (quantity determined by TENZING Ltd).
No cash alternative for the prize stated is offered.
Only one entry per person is permitted.
The winner will be chosen at random by Surfer Dad.
The judges' decision will be final, and no correspondence will be entered into.
Winners will be notified by email. If winners fail to reply within 48 hours, Surfer Dad reserves the right to pick another winner.